It seems as if everyone is knitting the CPH. You got to check out
Meg's
and
Gray's
CPHs. They both use different colors than what I'm using but they are still very unique and beautiful.
As for my CPH, progress is slow. I don't have a picture yet. I haven't even measured the thing, but I think I'm halfway up the back. School this past weekend proved to be a vacuum of knitting time. Thankfully the forecast for this weekend is looking at clear time for hours and hours of knitting fun!
FOs
This part unfortunately has no pictures. I finished my
Wavy
and failed at felting my
Satchel
fully. So this weekend, I will try again with the felting.
More Christmas Knitting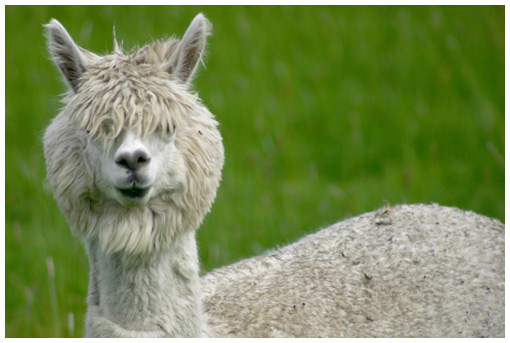 So with two Christmas gifts done, I'm thinking about what I should do for my mother. Back in August, I went to Stitches Midwest and bought some really nice alpaca I believe in a sock or DK weight. It is a natural cream color and gloriously soft. I have over 675 yards of it. I'm thinking maybe I should make my mother something lacy like a shawl. This would be my first lacy project ever. I've knit lace patterns before in socks and vests but never a real lace shawl.
So here are the questions: Is alpaca ideal for a first lace project? Do I have enough yarn to make a substantially sized shawl? Do you guys have suggestions for a pattern? Can I really make a lace shawl in 2 months? Should I just stick to something small like gloves or mittens but still incorporate a lace pattern?
I hope that you guys would be able to help me. Have fun at Rhinebeck those that are going. I'll try and make the trip next year when I have more time and money to do so.
As always, Happy Knitting Everyone!